IELTS THƯ ĐẶNG- TRUNG TÂM LUYỆN THI IELTS UY TÍN, CHẤT LƯỢNG TẠI HÀ NỘI
Tham khảo các bài liên quan:
>>> Kinh nghiệm luyện thi IELTS
>>> Hướng dẫn làm bài thi IELTS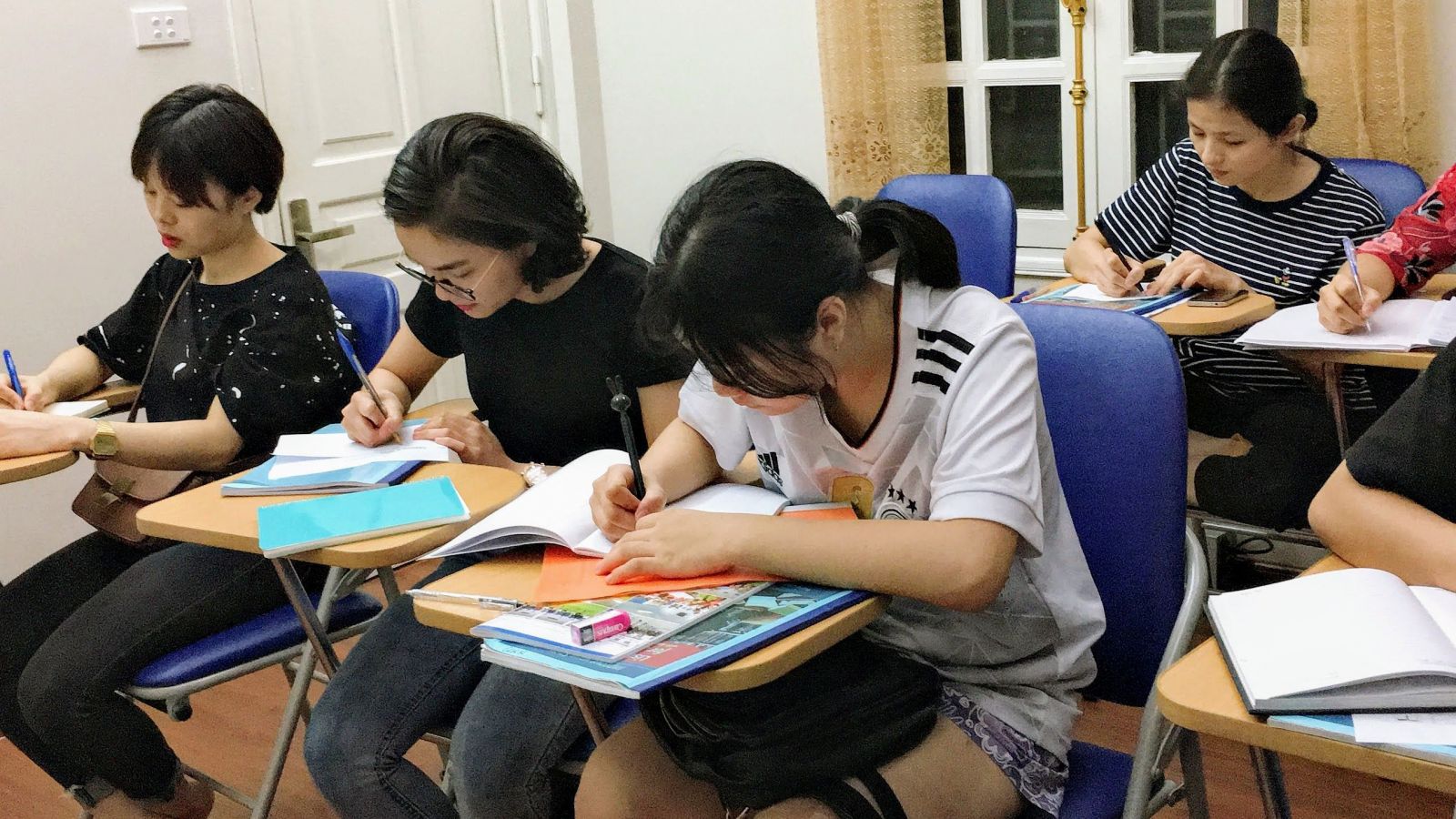 Để tối đa hoá điểm thi IELTS Writing Task 1, Trung tâm luyện thi IELTS Thư Đặng khuyên bạn nên sử dụng Linking words & phrases  để liên kết các ý và các đoạn trong bài thi viết IELTS của mình. Đây là yếu tố quan trọng để giúp bạn đạt band điểm cao trong bài thi IELTS, và là chính xác những gì mà giám khảo đang tìm kiếm và đang mong chờ ở bạn.
Các bạn vui lòng nhìn qua nội dung bên dưới và cố gắng áp dụng càng nhiều càng tốt để sử dụng chúng trong thực tế bài thi IELTS của các bạn một cách hiệu quả nhất nhé.
When introducing the topic
The graph shows… / The table reveals…

The chart displays… / The diagram illustrates…

Some interesting observations concerning… are revealed in the diagram.

Several key trends are revealed by the graph showing…
When you are proceeding onward, to present the first set of data
Beginning with the…

To begin with the…

Let me begin by describing the…

 
Now, when you are ready to introduce the second set of data
Meanwhile, the… shows that…

As for the… , it shows that…

Turning to the… , it can be seen that…
Use these when you are going to introduce the first major trend
First of all, it is clear that…

Most noticeably of all, it can be seen that…

The first result worth pointing out is that…
and if you are going to introduce minor trends
Another trend that can be observed is that…

It is also worth pointing out that…

Also worth noting is that…
Sometimes you may want to mention exceptions to the main trend
However, this was not always the case.

However, it should be pointed out that…

There was one noticeable exception, however.
Comparing and contrasting
Similarly, … / By contrast, …

A similar trend can be observed in…

The results for… , however, reveal a markedly different trend.
Adding figures
The figures were X and Y respectively.

…, at X. / …, with Y. (Usage note: use 'at' when you mean 'the figure was'; use 'with' when you mean 'something had')

…, at/with X and Y respectively.
Concluding and summarising
To sum up, … / In summary, … / In short, …

Overall, … / On the whole, …

The main thing that can be observed here is that…
IELTS THƯ ĐẶNG CHÚC CÁC BẠN HỌC TỐT!
>>> Link tham khảo thông tin khóa học http://bit.ly/2po0G5t

>>> Link thành tích học viên : http://bit.ly/2xrxm2h